Every individual in this world has the right to live peacefully and feel freedom. These two things are still expensive items for Rohingyas in Myanmar there. After the SEA Talks 17 session which discussed the Rohingya crisis in terms of ...
The challenges of open competition because globalization is a challenge for all individuals and also the state in carrying out its functions as an institution that regulates the life of the nation and state in achieving prosperity. Globalization and connectivity ...
One of the consequences of diversity in Southeast Asia is the emergence of many dynamic and never-ending questions to discuss. One question that keeps us thinking is, how does this region survive with hundreds of local beliefs and at the ...
According to data from the annual Reporters Without Borders [1] report on the ranking of press freedom in the world, for the Southeast Asia region, Indonesia ranked top, namely 124th, followed by the Philippines in 127th position. The next ranking ...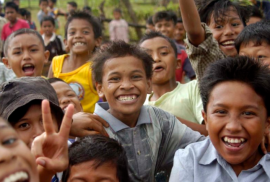 Indonesia Menolak Stres: Mengungkap Tingginya Angka Indeks Kebahagiaan Indonesia dari Perspektif Budaya Indonesia is one of the many developing countries located in Southeast Asia. With the level of health, education and income that has not been said to be sufficiently ...