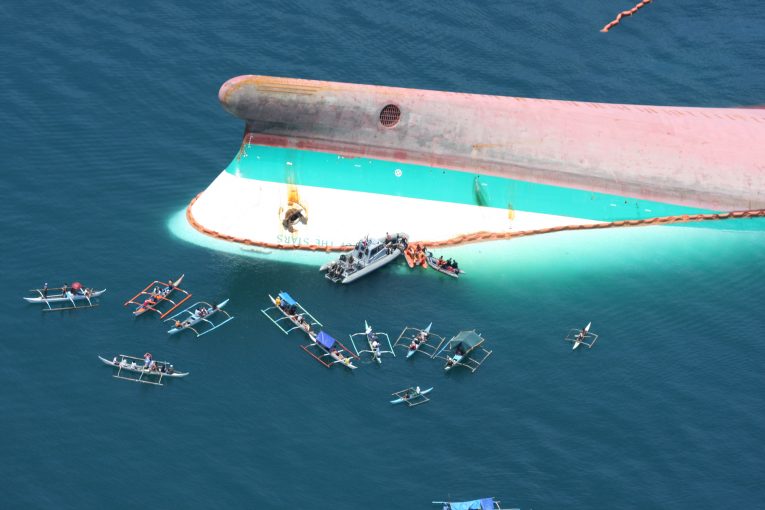 This research by Dr.phil. Hermin Indah Wahyuni, Theresia Octastefani, M.AP., M.Pol.Sc, Muhammad Rum, IMAS, and Prof. David Robie from Program Hibah Kolaboratif Internasional Fakultas ISIPOL UGM in 2018 is intended to analyse the communication and politics of disaster in Indonesia through an examination of the multi-layered responses to two maritime disasters: tidal flooding in Semarang and the threat of tsunamis in Aceh. Although these maritime disasters have different characteristics, both were destructive. While tidal flooding in Semarang has been a slow-onset disaster, tsunamis in Aceh arrive suddenly. Tidal flooding has occurred along the northern coast of Java for decades, but yet to be mitigated; in fact, it has only expanded and caused more damage. Meanwhile, the 2004 tsunami in Aceh was the largest maritime disaster ever experienced in Indonesia, killing hundreds of thousands, causing massive destruction, and creating a number of social problems that remain even today. The main vision of the Joko Widodo (Jokowi) government to reaffirm Indonesia's status as a strong maritime country cannot be optimally realised, and may even be hindered, if these disasters cannot be addressed.
Through the cases of maritime disasters in Semarang and Aceh, this research aims to offer novel insight into measuring the performance of disaster management from a political point of view. Success tackling disaster is not merely about technicalities, but relies on an interplay of systems, i.e. communication and the politics of disaster. These systems should reinforce each other to enable social resilience. Political openness, inclusiveness, and democratisation in these systems might benefit the promotion of resilience. Meanwhile, failing to better include multi-layered stakeholders might result in a higher level of societal risk. Three aspects of communication and the politics of disaster will be examined in this research: values and norms, regulation, and the governance of disaster response.
To attain a comprehensive understanding, this research will use a qualitative approach combining several data collection procedures, including interviews, focus group discussions, simple content analysis, observation, and review of policy documents.