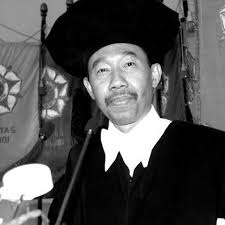 Professor of Public Administration
Faculty of Social Science and Political Science
Universitas Gadjah Mada
Contact
Department of Public Administration
Faculty of Social Science and Political Science
Universitas Gadjah Mada
Jl. Socio-Justicia No.1, Bulaksumur, Yogyakarta 55281
E-mail: guspram2001@yahoo.com; aguspramusinto@ugm.ac.id;
Educational background
2005
Doctoral Programme
Department of Policy and Governance
Australian National University
1997
Master Programme
Development Administration
Australian National University
1989
Undergraduate Programe
Public Administration
Universitas Gadjah Mada
Research Interest
Local Government and Decentralization
Apparatus Utilization
Disaster management
Development of Training for Government Planners
Publication
Published Books & Books Chapters
2016. The Role of Public Bureaucracy in Policy Formulation and Implementation in Five ASEAN Countries. Cambridge: Cambridge University Press.
2015. Meretas Jalan Reformasi Birokrasi (with Erwan Agus Purwanto dkk). Universitas Gadjah Mada Press.
2015. Mengembangkan Peran Analis Kebijakan (with dengan Erwan Agus Purwanto, dkk). Universitas Gadjah Mada Press.
2011. "Tensions in Indonesia's Central-Local Government Relations and Comparison with Korean Case", in Governance Reform in Indonesia and Korea Perspective (Ambar Widaningrum and Jin Park). Universitas Gadjah Mada Press.
2010. "Beberapa Catatan Sistem Penggajian PNS di Indonesia/Some Notes on the Civil Service Salary System in Indonesia" in Reformasi Aparatur Negara Ditinjau Kembali/Civil Service Reform Revisited (Wahyudi Kumorotomo & Ambar Widaningrum). Yogyakarta: Gava Media.
Published Journal
2013. "Sejarah Dominasi Negara dalam Pengelolaan Cendana di NTT/The History of State Domination in Managing Cendana Trees in NTT" in Jurnal Manusia dan Lingkungan (with Agung Raharjo, San Afri Awang and Ris Purwanto).
2013. "Building Complaint Handling Mechanisms for Effective Leadership" in International Journal of Administrative Sciences and Organization.
2012. "Building A Democratic Public Service through Citizen's Charter" in Asian Review for Public Administration.
2011. "Family Friendly Policy and Productivity of Indonesian Public Service" in Journal of Civil Service.
2010. "Desentralisasi dan Kepemimpinan Inovatif di Indonesia/Decentralization and Innovative Leadership in Indonesia" in Jurnal Sosiohumaniora.
2010. "Building Entrepreneurial Spirit Through Higher Education" in Journal of Policy Science.