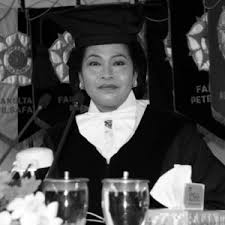 Professor at Faculty of Psychology
Universitas Gadjah Mada
Contact Address
Faculty of Psychology, Universitas Gadjah Mada, Yogyakarta 55281
E-mail: kwartarini_psy@ugm.ac.id
Formal Education:
•    Doctorate. Universität Hamburg. Hamburg. Germany.
Research Interests:
•    Health psychology
•    Cross-cultural clinics
Publication
•    Yuniarti, K. W.. 2014. The Conception of Emotion among Indonesian and German Students: An Exploratory Studies using Cross-Indigenous Psychology Approach.
•    Yuniarti, K. W., dkk.. 2011. The Dynamics of Diabetes Management for Individuals in Indonesia : an Exploratory Indigenous Study in Health Psychology.
•    Yuniarti, K. W.. 2010. The differences of worries domains between men and women of students of psychology faculties in Indonesia.
•    Yuniarti, K. W.. 2009. Biopsikologi & Emosi. Yogyakarta: Universitas Gadjah Mada.
•    Yuniarti, K. W.. 2007. "Mboten Nggarap Sari: Menopause pada Wanita Jaw". , Ilmu Sosial Budaya, pp. 155-182.