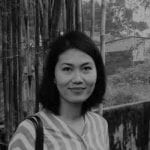 Researcher at Center for Southeast Asian Social Studies
Universitas Gadjah Mada
Contact:
Center for Southeast Asian Social Studies (CESASS) Universitas Gadjah Mada
PAU Building – Graduate School UGM, 1st floor, East Wing
Teknika Utara Street, Barek, Sleman
Special Region of Yogyakarta 55281
Indonesia
Telp/Fax: +62 (0) 274 589658
E-mail: parayogi87@gmail.com
ID Scopus: 57200087953
Formal Education:
2009-2012
Master Program, Legal Studies, Universitas Udayana, Indonesia
2005-2009
Undergraduate Program, Legal Studies, Universitas Udayana, Indonesia
Research Interests:
Gender Studies
Human Rights
Legal Pluralism
Publication:
a. Published Journals:
2017. "Moving Away From Paternalism: The New Law on Disability in Indonesia" in Asia-Pacific Journal on Human Rights and the Law (with Agung Wardana).
2013. "The Roles of Ombudsman in Corruption Eradication in Indonesia" in Jurnal Advokasi.
2012. "Standardisation and Legal Consequences of Corporate Social Responsibility (CSR) in Tourism Industry in Bali" in Jurnal Advokasi.
b. Book and Book Chapters
2012. "Tough Women" in Againts Amnesia: Narrations of 1965 Park of Bali (Agung Wardana & Roberto Hutabarat). Denpasar: Taman 65 Press.