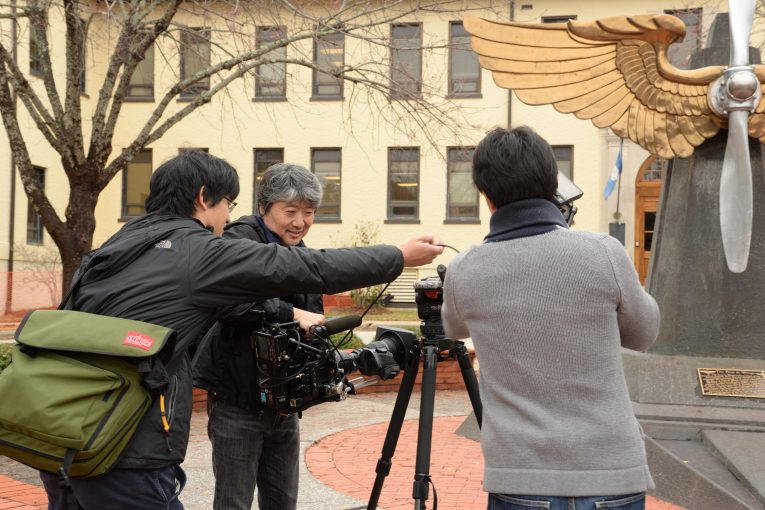 Research by Dr. Budi Irawanto, Dr. Novi Kurnia, and Theresia Octastefani, M.AP from the Higher Education Leading Basic Research Grant Program – PDUPT 2018-2020 aims to examine the links between documentary films and social change in Indonesia. Since the process of democratization (Reformation) has begun since 1998, documentary films have experienced decent growth and their production has increasingly spread to a number of regions in Indonesia. In contrast to fiction, documentary films rely on factuality and carry out truth claims on the reality that it raises. More than just representing a variety of social problems, documentary films have the power to open insight, raise awareness and shape certain attitudes. Not surprisingly, documentary films are able to persuade the audience, create a layered meaning, provide a rich experience and create a new awareness of the various issues (issues) of social, political, cultural or ecological that they represent.
Nevertheless, so far documentary film research in Indonesia has focused more on certain thematic (content) aspects and institutional dimensions related to documentary screening organizers. There has not been much exploration of documentary film as a text as well as its social implications in certain contexts in Indonesia. Therefore, this study intends to examine more deeply the complex relationships between documentary films with social change. The novelty of this research lies in the effort to find practical implications or dimensions of practical documentary films in relation to social change in Indonesia.
Using a case study, this research explores data through in-depth interviews with a number of documentary film community activists active in several regions in Indonesia, such as: Banda Aceh, Banjarnegara, Klaten, Yogyakarta, Denpasar, Lombok, Palu and Makassar. In addition, the data extracted from the field will be combined with the text analysis of a number of documentary films that contain social change in order to obtain a comprehensive understanding of the essence of the message to be conveyed. The findings of this study are expected to contribute to the knowledge of documentary films in inspiring and becoming a catalyst for social change in Indonesia by considering the context and problems that are unique to each region. Thus, the final output of this research is in the form of publications in various forms, including: scientific journal articles (national and international), books, manuals (guides) in producing and organizing screenings of documentary films oriented to social change.