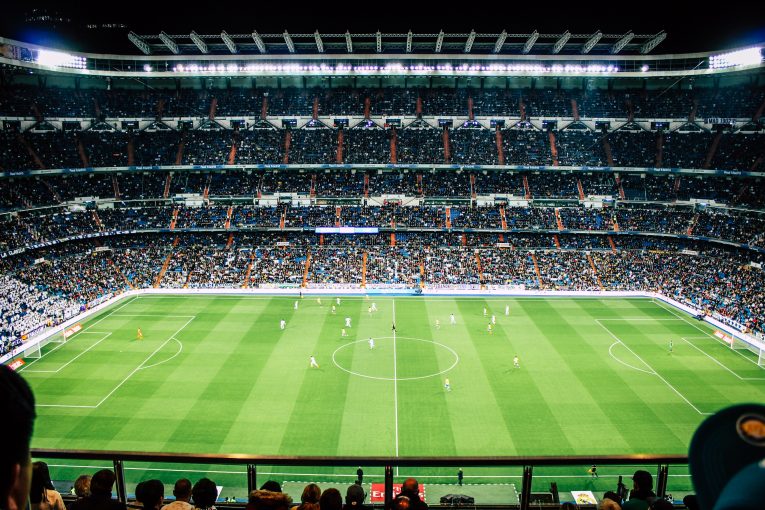 Nationalism is an endless thing. It must be inherited continuously through education, slogans, and of course the existence of 'others'. In the context of inter-state relations the existence of 'others' will become more complicated if the national identity of other nations has come into contact in open conflict. In other words, 'others' would be considered an antagonist if history presents a collective memory of inter-state conflicts.
In Southeast Asia, conflicts between nations are not new. The confrontation between Malaysia and Indonesia at the end of the Old Order is one example. However, since the establishment of ASEAN 50 years ago, open conflicts between Southeast Asian nations incorporated in ASEAN have almost never been heard. This is because the countries incorporated in ASEAN agree not to interfere with the sovereignty of other countries in politics or ideology. With the agreement they hope to create peace in the region of Southeast Asia.
Memory is still a memory. The collectively recorded history of conflict can make latent embedded sentiments possible to stick back. In Plato's view quoted by Anne Whitehead (2009), past memories of the past can reappear if there is an inducement from the creation of critical relationships in the present. Practically, these conditions can be found in Indonesia's rage of support for Malaysia in the SEA Games 2017 event which makes Indonesian netizen remember the history of Indonesia-Malaysia confrontation in 1964. Started from the case of a reversed flag to the Indonesian team meeting with Malaysia in the semifinals of the male football team; Our collective memory of the political confrontation launched by Bung Karno returned to life and was manifested in 'nationalistic' slogans such as "Ganyang Malaysia", or more contemporary styling like #shameonyoumalaysia. The slogan is revived as if it is not a matter of the fact that there are many Indonesian Workers (TKI) in Malaysia.
A glimpse of these slogans are the examples of the strengthening of nationalism in the digital era. It is not uncommon for these discourses to be on social networks accompanied by messages about the importance of maintaining unity in the midst of our increasingly fragile nationality post-elections in Jakarta. It is interesting to look back at how a nation in the midst of political conflicts between groups like Indonesia can regain the spirit of nationalism in sports. But as an ideology, nationalism will indeed revive life if called. In this case the call is made with a medium that broadcasts and promotes the spirit of nationalism through framings with patriotic nuances. The condition is further supported by the disappointment of Sports Minister Imran Nahwari's statement on the preparation of Malaysia as the host of the Sea Games and cynical opinion from Indonesian netizen on the referee's leadership of Malaysia in Indonesia's men's football match against Timor Leste. Accumulation of negative perceptions of Indonesian people of Malaysia's competitiveness as host of Sea Games 2017 is getting worse with the history of Indonesia-Malaysia confrontation that erupted in Dwi Komando Rakyat (Dwikora). It is therefore not surprising that the protests by Indonesian netizens against Malaysia are no longer a rational but emotional protest.
The issue of conflict in the sports world that includes political sentiment is not a mere Indonesian and Malaysian monopoly. In the ASEAN region similar sentiments occurred in a match between Thailand against Vietnam in the ASEAN Football Federation U-19 (AFF U-19) tournament in Vientiane, Laos. At that time Thailand was in the process of blowing Vietnam, with the final result 6-0. In the celebration, Thai supporters began to light up and waved. A Laotian police team goes to the stands, perhaps to make sure no one gets hurt, but they got a strong reaction from Thai supporters. Chaos erupted, and gunfire was widely circulated. When Laotian police tried to enter the crowd, Thai fans created a kind of "human wall" to prevent authorities from accessing their stands. Interestingly, Vietnamese supporters also helped the Laotian police by throwing bottles at Thai supporters [1].
The complicated dispute between supporters of Laos, Vietnam and Thailand on the green field can be traced through a book entitled Creating Laos: The Making of a Lao Space between Siam and Indochina, 1860-1945 by Søren Ivarsson. In the book, it is explained that the cultural identity of Laos is created from the struggle between Thai expansionists and the French Colonial Government in Indochina. Thus the identity of the Laotian community was formed along with the presence of bad memories of Thailand. On the other hand, the communist ideology that became the cornerstone of the nationalism of Laos and Vietnam today, has made the sense of brotherhood between the Laotian and Vietnamese peoples stronger, let alone Thailand as their opponent in the tournament, its nationalism relying on imperial feudalism contrary to the basic principle of communism [2]. Therefore, it is not surprising that Vietnamese supporters are seen actively "helping" the Laotian police by throwing bottles at Thai supporters.
The rise of open conflict by sports supporters – especially football – in inter-state matches is not surprising. The presence of supporters to the stadium for an immediate and open expression of nationalism will usually be rewarded with similar actions from opposing supporters. With a lot of mass it is certainly very difficult to ensure their expression is still in a "safe" corridor. Not to mention if the media, public figures, or dark history in the past were involved in creating a negative perception of the opposing team. If such a thing happens, then it is certain that the nationalism sentiment of binary opposition will heat the game. Thus football is no longer a matter between players, referees, or FIFA; because as Zen RS columnist said in his speech on the book Sepakbola Seribu Tafsir, "football is not a matter of grabbing the ball alone, because throughout the 90 minutes of football matches there are so many allegories of life." If I may add, then I believe that like life, the game will be more complicated if we have enemies. Therefore, it is not surprising that Jean-Paul Sartre said, "in football everything becomes more complicated due to the presence of opposing teams"
References:
Ivarrson, Søren. 2008. Creating Laos: The Making of a Lao Space between Indochina and Siam 1860-1945. Copenhagen: NIAS Press
Kennedy, Edward. 2014. Sepak Bola Seribu Tafsir. Yogyakarta: Indie Book Corner
Sartre, Jean-Paul. 2004. Critique of Dialectical Reason (translated by Alan Sheridan-Smith). London: Verso.
Whitehead, Anne. 2009. Memory. New York: Routledge
YouTube. https://www.youtube.com/watch?v=aXPlleyUGLI (accessed on 15 September 2017).
YouTube. https://www.youtube.com/watch?v=aXPlleyUGLI (accessed on 15 September 2017).
—
This article was written by Venda Pratama (in Indonesian), an Anthropology student, Faculty of Cultural Sciences, UGM, while working as an intern at Center for Southeast Asian Social Studies (CESASS).