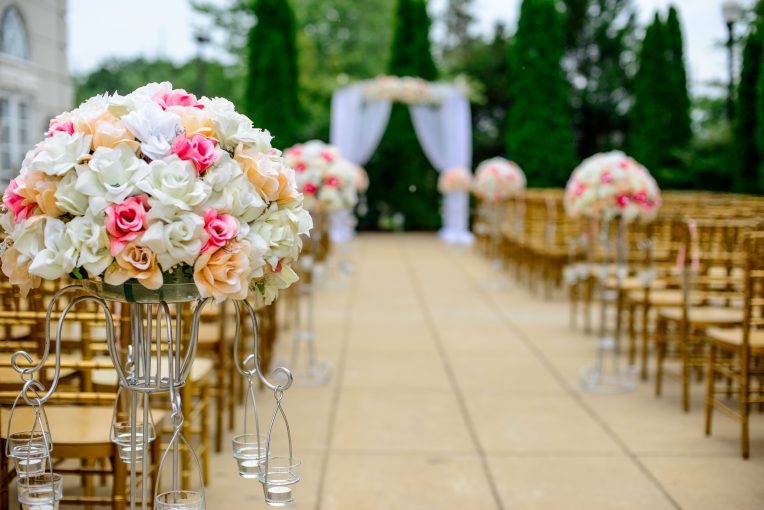 The process of marriage in Indonesia the society recognizes in term of dowry (mahr) for both brides. Dowry (mahr) is a property given to a woman from a man when he wants to marry the woman. In Toba-Batak custom, dowry is similar to sinamot. However, the distinguish dowry is not used for the cost of the wedding ceremony. Meanwhile, sinamot means" buying" – the woman he wants to marry from her family and for the wedding ceremony (Manurung, N. 2015, p. 33). Unlike Sinamot, Marhata Sinamot is an event in determining the amount of sinamot that will be given to women and whole of sinamot is used as the capital to make the wedding ceremony and as the purchase price of women. There is no specific formula for Sinamot. It was determined at the time of Marhata Sinamot by considering several things, such as the education of women – the higher the education the more sinamot they were given, social status – the more Sinamot given by men to be considered as established person and more Sinamot accepted by women is considered as buying an established lady, and the last is the position of the families – if it comes from high clan will be more expensive, is that so. In this era, born as a woman is still unprivileged under the stigma of "women will belong to others" and makes women left behind, unwell educated, and various others discrimination (Levine, D. 2003).
One thing that is overwhelming in our social structure is the ubiquity of gender where Children get gender from everywhere, women get gender from everywhere, so do men. Gender is in a pattern of relationship that develops by the time to define men and women, masculinity and feminity, structurally and regulate people's relation among society (Eckert, P. n.d). In assessing someone without having a specific formula, we only use our perspectives that create uncertain valuation which makes more discriminations or bias to every individual. This happens almost in the whole layer of our society, in particular case on someone born as Toba Batak who has high patriarchal level –clan- makes women bear more burden comes from its patriarchal system. Clear depiction appears on Batak woman who fundamentally in a lower position than Batak men. Toba-Batak women are not allowed to inherit the clan from to their children, the child they born will inherit the clan of their father who must also be a Batak. For Bataknese, why this is necessary because they still hold the value of clan heir which only comes from the Batak men. Therefore, clan inheritance only by the man is a must for the Toba-Batak community. Furthermore,  placing the position of husband and son in each Bataknese ceremony is evidence of the pride of the Toba-Batak community in having a male role in tradition. This one of social structure creates a lot of discriminations in various fields, both inheritance, and custody rights.
Gender and Marhata Sinamot are two interrelated entities in the Toba-Batak tradition. The how women are constructed through clan and social position determines the received sinamot and the given sinamot by the groom. In determining the sinamot does not have clear standardization, sinamot is determined through the agreement of the two families of each bride and discussed in Marhata Sinamot and on how their parents rate the women based on their personal preference. One woman with another woman might have different sinamot, as well as the given sinamot from the groom. In Marhata Sinamot, the negotiation in term of Sinamot will be dominated by groom families and some consideration will be seen by groom parents in giving sinamot to female families. Not only highly educated, a career woman will get more sinamot rather than jobless women, the type of job is also being a further discussion as the determinants of sinamot. In the stigma of conservative Toba-Batak people, the doctor is placed as the highest, well-being, and as a desirable profession. For women profession, as the doctor will get sinamot more rather than others profession, It does happen in every Toba-Batak men profession as the doctor will give more sinamot caused by the dignity is constructed as the doctor. Being a woman is not easy, particularly if born into Toba Batak custom, one's position will be different with others in regards on how people see them by the social structure and this constructs the different sinamot for every woman as their dignity, as happen to Toba Batak men.
References
Eckert, Penelope, and McConnellGinet, Sally. (n.d). Language and Gender. Second Edition. Cambridge and New York: Cambridge University Press. Retrieved from https://web.stanford.edu/~eckert/PDF/Chap1.pdf
Imam Taqiyuddin Abu Bakar Ibn Muhammad Al-Hussaini, Kifayah Al- Akhyar, Beirut: Dar Al-Kutub al-Ilmiah, tth, Juz 2, hlm. 60.
Levine, D. (2003). Are Investments in Daughter Lower when Daughters Move Away? Evidence from Indonesia. Elsevier Science Ltd,31(6)p.1065-1084
Manik, Septiani H. 2011. Makna dan Fungsi Tradisi Sinamot dalam Adat Perkawinan Sukubangsa Batak Toba di Perantauan Surabaya. BioKultur, Vol.I/No.1/Januari-Juni 2112, hal. 28. Retrieved from http://journal.unair.ac.id/download-fullpapers-02%20Helga—-TRADISI%20SINAMOT%20DALAM%20ADAT%20PERKAWINAN%20SUKU%20BATAK%20TOBA%20DI%20PERANTAUAN%20Rev.pdf
Manurung, N. (2015). How Does One Purchase a Woman? The Status of Christian Batak women in Wedding Traditions. Indonesian Feminist Journal, 3(1),33.Retrieved from https://www.jurnalperempuan.org/uploads/1/2/2/0/12201443/ifj_vol_3-article_4-_nurseli_debora_manurung-how_does_one_purchase_a_woman_the_status_of_christian_batak_women_in_wedding_traditions.pdf
Pujar, S. (2016). Gender Inequalities in the cultural sector . Culture Action Europe. Retrieved from https://cultureactioneurope.org/files/2016/05/Gender-Inequalities-in-the-Cultural-Sector.pdf
—
This article was written by Ferdinan R. Pilipus Sitanggang, an undergraduate student of Department of English at the Universitas Teknologi Yogyakarta, while working as an intern at Center for Southeast Asian Social Studies (CESASS).
—
Photo by Shardayyy Photography on Unsplash