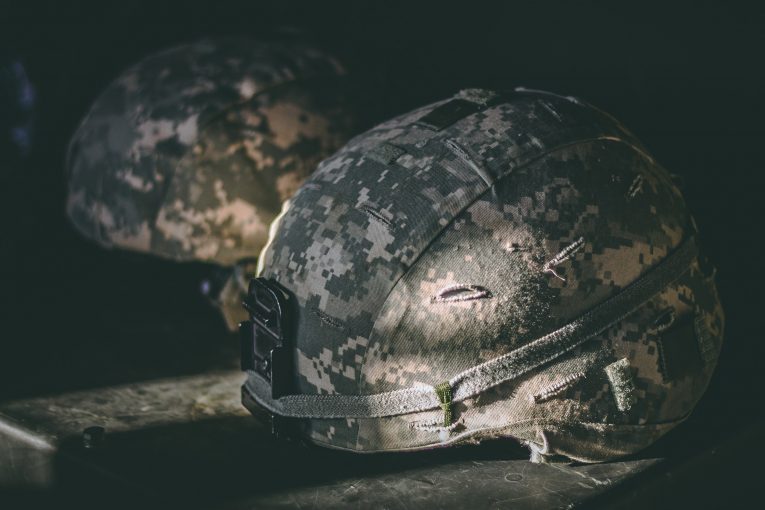 April can be a matter of life and death for young Thai men.
And no, it surely does not involve with Songkran, a popular water fight festival in the scorching heat of Thailand. It is a military conscription, a military enlistment process which Thai men who aged 21 years old and over must take part and choose between taking a voluntary military service for six months to one year, or going through a lottery system which the process is based on pure luck, just picking a card to see if the card is 'red' or 'black'. While getting a black card means a permanent exemption, a red card is kind of a one-way ticket to military enlistment for 1-2 years. Plain and simple as it is, the lottery process could bring the toughest man to his knees.
Thailand has been a country where military service is mandatory since 1905, even though the country has not been in belligerency for decades. According to the Military Service Act, B.E. 2497(1954), any Thais who were born male and aged 21 years old must attend a selective process of military conscription at recruitment centers throughout the country, and the ones who escape the selective process would be sentenced to prison for no longer than three years for violating Article 45.
The spotlight of the military conscription news reports each year, however, is on appealing transgenders who are also required to show up at the recruitment center. Most trans get exempted from the military after a medical examination. Some of them, however, are still required to go through a thrilling experience, drawing a card as if they are in the settings of a survival movie. Despite all these facts, Thai media constantly present transgenders in military conscription to be "prettier than women" or "cannot differentiate them from women". For example, the news from Thairath with a headline "เกณฑ์ทหาร กาฬสินธุ์ ประชันความงามสาวสอง จนท.ขอเบอร์ ประกบไหล่ถ่ายรูป"(2019) reported nothing but praising beautiful transgenders; "Normally, the spotlight in recruitment centers would be with transgenders who compete for each other with their beauty, their alluring makeup, and their beautiful dresses like today, which many pretty transgenders who are as pretty as women came to the recruitment centers. Those boys and recruiting officers could not help getting to know them, asking for their numbers and taking pictures with them. They surely made a place livelier" is what can be found in the report. The images of transgenders are stereotyped and presented superficially as mood makers and ornaments in a military recruitment center, the place where men are brought together to serve the country and 'be a man' in a patriarchal culture. Conversely, little is known about the essential part of transgenders and military conscription, such as the process and their lives in the military. Jetsada Taesombat, a coordinator in Thai Transgender Alliance (TGA) said that "When there are news reports about military conscription, we do not want the news to focus mainly on the appearance of those transgenders, we want the reports to be more on the procedure and how the officers treat transgenders" Jetsada also mentioned that "the more there are news reports like that, the more we can see biased thinking, by presenting [transgenders as] bizarre and ridiculous, and create a norm that only beautiful trans can be accepted by the society"("ไขข้อสงสัยที่คนไม่ค่อยรู้ "เมื่อกะเทยต้องไปเกณฑ์ทหาร"", 2016)
Transgenders as An Exemption
But how exactly do transgenders deal with military conscription? Being transgender can be an exemption from conscription as Thai categorized them as people in Category 2. The military has categorized Thai males as four categories: people in Category 1 are the ones in perfect health. Category 2 means people who are not in perfect health, but not counted as disability, for example, with a squint, simple goiter, or twisted limbs. Category 3 is the ones with a disease that cannot be cured in 30 days. Finally, Category 4 which is people with disorders that is not competent to be in the military, for example, asthma, obesity, and mental disorders. People in Category 2 would get exempted but may be called to draw a card in case there are not enough men in Category 1. Category 3 would get a one-year exemption and must come to recruitment centers again next year, while people in Category 4 would get an immediate exemption. Transgenders are classified as Category 2, people with a gender identity disorder. However, the military requires transgenders to have a piece of evidence confirming their gender identity. The main criteria are how the feminine is their appearance and their medical certificate. For transgenders who have been through transsexual surgery or have breasts from going through breast augmentation or taking estrogen hormones, there is a considerably high chance that they would be exempted from the military service. For the medical certificate, transgenders who do not have breasts or never have been through transsexual surgery must go through a psychological test with 800 questions and an interview by 1-3 psychologies at 20 military hospitals throughout Thailand to receive a medical certificate confirming that they have gender identity disorders. The transgenders who do not possess the above requirements at least have to dress femininely, but it is still a risky way, and trans might still have to go through the process and draw a card. ("อย่าสับสน เมื่อ "สาวประเภทสอง" ต้องเกณฑ์ทหาร มาอ่านเตรียมความพร้อม", 2019)
Human Rights Violations: How Military Conscription Becomes A Nightmare
The military conscription in Thailand, similar to most of the countries with compulsory military service, has tied men with the idea of being stronger and more competent of protecting the country. Conversely, anyone with feminine characteristics, like women and transgenders, would be excluded from the world of 'real men'. It is a problematic belief as it promotes male supremacy and sexism in the country covertly. However, the idea of patriarchy and sexism in military conscription has been widely accepted by many Thais, even Thai women and transgenders to get exempt from military conscription because they do not want to lose their job, getting payment which is lower than standard payment, or even worse, a poor treatment and human rights violations in the military camp. Even for Thai men themselves, there are cases of Thai men who avoided conscription. Some Thai men may avoid conscription by going through Thai Reserve Officer Training Corps Student program for three years while they are studying in high school or college. Others who have not taken the course from financial problems or a lack of suitability might offer a bribe to the recruiting officers or even pretend to be transgenders to avoid the draft. There are many cases of fake transgenders that the army itself had to come out to warn that fake transgenders cannot dodge the draft, for the army has thorough checking procedures. ('Army: Fake transgenders cannot dodge military conscription', 2019) The problem of fake transgenders has led to more rigorous physical examination procedures which sometimes seem like sexual harassment.
As mentioned earlier, human rights violations are the major causes many Thais would like to avoid conscription. There are frequently leaked violence reports in the military camp, like a recent video which conscripts were punished by being shouted at and hit very hard with a stick while they were crouching on the floor. There is also a clip of naked Thai draftees being forced to lie on each other and pretended to have sexual intercourse to humiliate the conscripts. Some of these young conscripts even got beaten to death like a case of Chanont Nantabutr, a young conscript who died mysteriously with bruises. The autopsy report confirmed that the bruises are from getting beaten in the camp, yet the army neglected to be responsible for Chanont's death, claiming that the victim fell from the tower himself. (ญาติร้องนายกฯ ทหารเกณฑ์เสียชีวิตมีเงื่อนงํา, 2019)
Mistreatment of Thai Transgenders in Military Conscription
Moving to transgenders in Thailand, they have fought a long way to get treated more humanely. In the past, transgenders who wanted to get exempt from conscription would be certified as a person with mental disorders in medical records. This affected their lives and their jobs severely, for the title 'mental disorders' made them look like insane people who cannot control themselves. The transgender called for this title to be changed, and their request was finally accepted in 2011. The military has changed the title of their condition from "โรคจิตวิกลจริต" (mental disorder) to "ภาวะเพศสภาพไม่ตรงกับเพศกำเนิด" (gender identity disorder) which can be directly translated as "gender identity does not match their biological sex" that sounds more appropriate. Still, some problems caused by gender discrimination have not disappeared. When transgenders apply for companies, the certificate of military exemption or Sor Dor 43 would clearly show that they have so-called 'gender identity disorder'. Transgenders have to label and stigmatized themselves as people who are not 'usual' by the norms of gender binary just because they do not want to be conscripted in the army, which is commonly known to have serious human rights violations, especially for transgenders.
Many transgenders get harassed sexually since they set foot in the recruitment centers. There are reports of transgenders who get catcalled or commanded to 'entertain' other men in the recruitment center by dancing funnily, serving water to recruiters or sitting on their laps. Some trans who do not have medical certificates may be ordered to show their breasts and private parts in a room with recruitment officers as part of "physical examination".(Panichakul , 2016) The situation may be worse for transgenders who do not know about the procedures to get exempted from the military and draw a red card. According to Ronnaphoom Samakkeekarom, a lecturer from Faculty of Public Health, Thammasat University, revealed that many transgenders have called and sent messages to Thai Transgender Alliance that they want to commit suicide just thinking of military conscription. (เข้าฤดูเกณฑ์ทหาร เครือข่ายเพื่อนกะเทยฯ แนะสื่อเลิกเสนอข่าวเชิงลบ-ตลก, 2017)
There is a case of a transgender who got in the military camp and got sexually harassed. He revealed that he was treated as a sex object. Drillmasters could walk to him and grope his bottoms anytime, and he was too scared to tell anyone. Moreover, the drillmasters often verbally abused him, asking him with sexual questions. 'How many boys have you had sex with?' 'Which boy do you like here?' or even 'Who do you want to give oral sex?'. These are only part of his traumatic life in the military camp. The worst part, however, occurred when many drillmasters came to the victim's bed at night. They forced him to lie on their bodies, thinking that the victim liked it. One of them showed a private part in front of the victim's face, and the drillmasters later ordered their underlings to do fake sex with him as a joke. Being scared as no one could help him, the victim decided to laugh along. He pretended to be happy while asking himself whether he is still a human. He admitted that he wanted to commit suicide with life in a military camp, but he told himself he cannot die. Fortunately, his family has good connections with a commander, so they pulled some strings and asked the commander to take him out of the troop. He said that he hates using connections, and it was unfair for other people who do not have this kind of privilege. However, he thinks he will surely end up killing himself someday if he continues staying in the troop. (Soontornchatrawat, 2018)
Unforeseeable Future and Possible Solutions
Should the practice of military conscription continue? Personally, no, it should not. The compulsory conscription should be abolished. The practice not only affected transgenders and women who got discriminated by the patriarchal society, but also men who do not want to get treated badly and violently inside a camp. Moreover, most countries nowadays do not fight with all those tanks and guns in a war, but more in the form of economic warfare. According to Sunisa Thiwakorndamrong, the deputy spokesperson of Pheu Thai party which support the abolishment of military conscriptions commented that "the main treat of every country nowadays is terrorism which is not fighting with army troops but by diplomacy and negotiations. Therefore, the army should minimize the troops but still maintain the troop to be strong, effective, and have good welfare".("หมวดเจี๊ยบ" หนุนเลิกเกณฑ์ทหาร ยันภัยคุกคามเปลี่ยนไป ชี้ไม่ควรบังคับ", 2019). There are about 100,000 conscripts in Thailand now, and many of them do not serve the country as soldiers, but more as slaves who work for commander's house, mowing their lawn and cleaning their houses. Compulsory military conscription should be changed to completely voluntary military service, which is not limited to men only, but widely opened for people with different genders who can surpass the army's criteria, regardless of being women or transgenders. The idea of trans labeling themselves as people with 'gender identity disorder' so that they can get an exemption from conscription would disappear. Moreover, there should be a reformation in the camp. The troop size could get minimized to be fewer people but more effective troops with more effective measures to prevent human rights violations inside the military camp. With fewer conscripts, the salary of a volunteer could be changed from no more than 10,000 baht per month which is not enough for most conscripts now, to a standard minimum wage of at least 15,000 baht per month. The soldiers' living and accommodations could also get improved.
Transgenders should not be labeled as having disorders. They should not fear getting treated as sex objects or clowns, and no one should be forced to get in the military, saying that it is the duty tied with their sex at birth. Military service should not be compulsory as 'men's duty' anymore, but a duty that any citizens with any genders can take part without being scared that they could get inhumane treatment in the camp. It seems to be far away from reality right now, as Thailand is governed by the junta government. The military is against the idea of the abolishment of military conscription, but I hope that someday there would be changes in the country. In the end, we cannot ignore the fact that every gender is equal, and every gender, every single person, deserves to be treated humanely and respectfully.
References
Military Service Act (Thailand), 1954. Retrieved from http://www.tdc.mi.th/pdf/พ.ร.บ.รับราชการ
ทหาร%202497.pdf
Nanuam, W. (2019, April 4). Army: Fake transgenders cannot dodge military conscription. Bangkok
Post. Retrieved from https://www.bangkokpost.com/thailand/general/1656440/
army-fake-transgenders-cannot-dodge-military-conscription
Panichakul, I. (2016, March 31). ไขข้อสงสัยที่คนไม่ค่อยรู้ "เมื่อกะเทยต้องไปเกณฑ์ทหาร". Post Today. Retrieved from
https://www.posttoday.com/politic/report/424568
Soontornchatrawat, W. (2018, August 25). ทหารเกณฑ์ เพศทางเลือก ผู้ถูกขโมยชีวิตในค่ายทหาร. Way Magazine.
Retrieved from https://waymagazine.org/
เกณฑ์ทหาร กาฬสินธุ์ ประชันความงามสาวสอง จนท.ขอเบอร์ ประกบไหล่ถ่ายรูป. (2019, April 9). Thairath. Retrieved from
https://www.thairath.co.th/news/local/northeast/1541083
เข้าฤดูเกณฑ์ทหาร เครือข่ายเพื่อนกะเทยฯ แนะสื่อเลิกเสนอข่าวเชิงลบ-ตลก. (2017, March 30). Prachathai. Retrieved from
https://prachatai.com/journal/2017/03/70824
ญาติร้องนายกฯ ทหารเกณฑ์เสียชีวิตมีเงื่อนงำ. (2019, May 23). Channel 3. Retrieved from
http://news.ch3thailand.com/local/95627
อย่าสับสน เมื่อ "สาวประเภทสอง" ต้องเกณฑ์ทหาร มาอ่านเตรียมความพร้อม. (2019, April 2). Thairath. Retrieved from
https://www.thairath.co.th/news/local/bangkok/1535540
—
This article was written by Suchanaad Dhanakoses, an undergraduate student of Department of English at the Thammasat University, while working as an intern at Center for Southeast Asian Social Studies (CESASS).
—
Photo by israel palacio on Unsplash