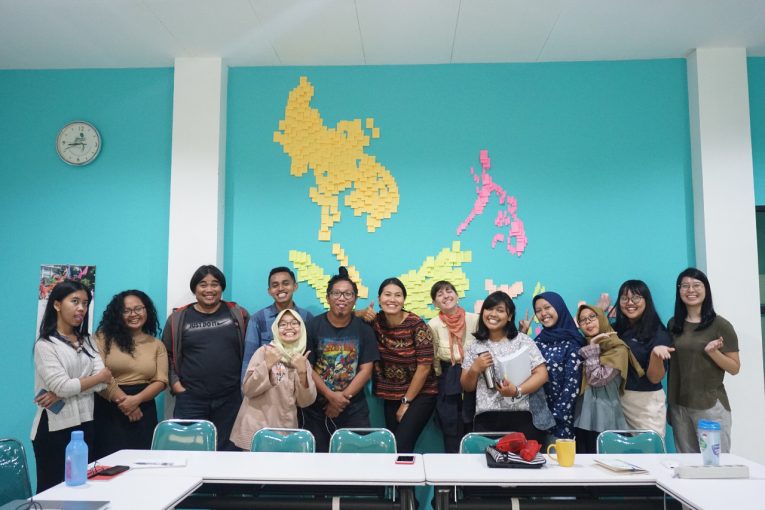 Since 1977, the United Nations (UN) has celebrated March 8th as International Women's Day to fight for women's rights and bring world peace. In commemoration of International Women's Day, the Center for Southeast Asian Social Studies (CESASS) UGM held a discussion "Study of the Family Resilience Bill: The Setbacks of the Women's Movement in Indonesia". The discussion about women in the Family Resilience Bill was conducted by one of the PSSAT UGM researchers, Putu Yogi Paramitha, M.H. on Tuesday (10/03/2020) at the UGM PSSAT Library.
It discusses how a Bill is not only reviewed in article by article, as generally discussed in the field of law, but also seeing the big picture or hidden intent. The discussion was attended by participants from various scientific backgrounds. Yogi presented the results of her analysis through a review of the Academic Paper on the Family Resilience Draft.
As part of the Priority National Legislation Program (Prolegnas), this draft seemed too much to interfere in personal lives. Several articles that invite controversy are articles 25 & 26 of husband and wife duty, article 31 of prohibition of selling sperm and ovum, article 32 concerning prohibition of surrogation, article 33 (b) separation beds, article 45 (a) reduce divorce, article 55 family resilience education, articles 86 and 87 regarding compulsory reporting for survivors of social deviations to obtain rehabilitation, and articles 138-140 concerning penalties for violators of the Family Resilience Act.
Some articles do not support gender equality and promote the marginalization of women. Women, in the Family Resilience Bill, are drawn back into the realm of domestic family duties. While men are prepared to be productive and are expected to focus on meeting family needs. A husband and wife are expected to keep the family by putting aside the current or future crisis. "To support gender equality, one of the parties must not be more dominant,"  Yogi said in her discussion.
If seen from the background of its emergence, the proposers of this bill see globalization and the current trends can disturb the family's resilience. A family whose resilience is disturbed will not be able to overcome larger problems such as economic, social, etc. "The problem is, this bill opposes the focus on how to keep the resilience than to see the root cause, "said Yogi.
"This shows an effort to re-domesticate women. The conservative values ​​of this bill are intertwined with efforts to reproduce social relations for the production of fathers as heads of families can facilitate well which in turn can increase productivity in the realm of production," closed Yogi in a conclusion.