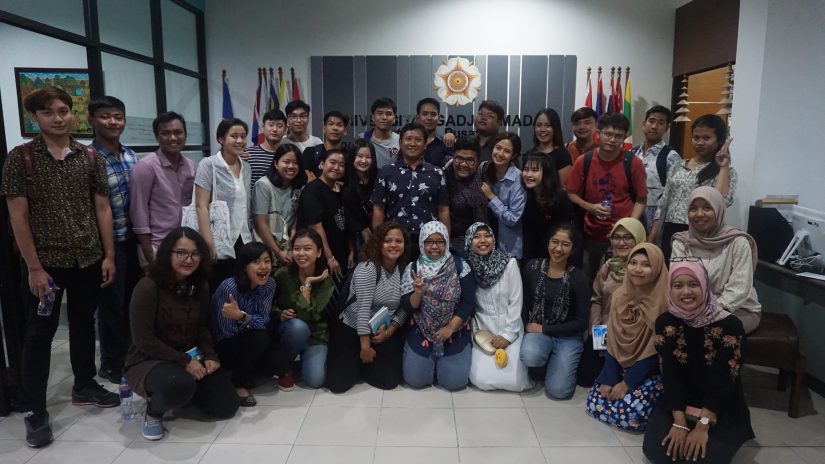 On Friday (22/06/18), Faculty of Liberal Arts students from Thammasat University arrived at the Center for Southeast Asian Social Studies (CESASS) of Universitas Gadjah Mada for SEA Gate 2018 program for the next three months. The opening of SEA Gate 2018 program was held at PSSAT UGM Library, opened by Dr.phil. Hermin Indah Wahyuni as the director of PSSAT UGM and Dr. Hamam Supriyadi as lecturer of ASEAN Studies, Thammasat University.
In her speech, Dr.phil. Hermin Indah Wahyuni together with Aditya Indra Nugraha, S.Ant. as SEA Gate 2018 Program Manager, said that the program is expected to further strengthen the relationship between PSSAT UGM and Thammasat University which has been collaborating in two programs: SEA-GATE and Visiting Program.
The opening was moderated by Varrel Vendira Rizlah Putra, one of the staff of PSSAT UGM, and started with an introduction with 16 students of Faculty of Liberal Arts Thammasat University. The opening was also attended by 16 active bachelor's and master's students of Social and Humanities Cluster at UGM as tutors for program Southeast Asian Language Training Program.
A week later, PSSAT UGM will attend 4 College of Innovation, Thammasat University students who will also learn Bahasa Indonesia during college vacation for up to two months ahead in PSSAT UGM in order to fulfill the task of ASEAN Studies subject which is coordinated by Dr. Hamam Supriyadi.