[cycloneslider id="slideshow"]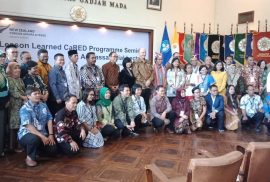 The representatives from the Center for Southeast Asian Social Studies (CESASS) UGM attended the Lesson Learned CaRED Programme Seminar & Ambassadorial Lecture at the UGM Senate Hall on Thursday (02/13/2020). This programme was initiated by the Ministry of Foreign Affairs ...
The rise of China as a global power has led to the state of panic throughout the world. Despite the insistence by its leaders of China's 'peaceful rise,' fear, anxiety and even hostility toward China has widely been spread. While ...
This research by Dr.phil. Hermin Indah Wahyuni, Theresia Octastefani, M.AP., M.Pol.Sc, Muhammad Rum, IMAS, and Prof. David Robie from Program Hibah Kolaboratif Internasional Fakultas ISIPOL UGM in 2018 is intended to analyse the communication and politics of disaster in Indonesia ...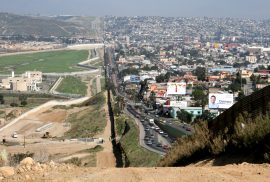 Border dispute constitutes one of the most challenging issues in the normalisation of the relations between Indonesia and Timor Leste. Two land borders separate the two countries: 150 km in the eastern part and 120 km in the western part ...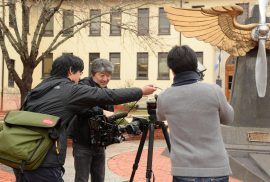 Research by Dr. Budi Irawanto, Dr. Novi Kurnia, and Theresia Octastefani, M.AP from the Higher Education Leading Basic Research Grant Program - PDUPT 2018-2020 aims to examine the links between documentary films and social change in Indonesia. Since the process ...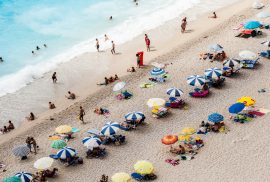 On the 1st-4th of April 2019, I attended the MMAT workshop (Mengajar & Meneliti Asia Tenggara or "Understanding Changes in Southeast Asia"). The workshop aimed to equip the participants with a deeper understanding of Southeast Asia as well as research ...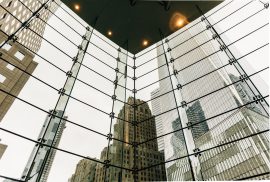 The South China Sea issue is currently one of the most evident aspects of the growing polarization between the world's two major economies, China and the United States. Even though this question involves primarily actors from Northeast and Southeast Asia ...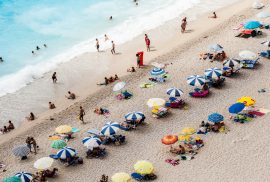 Introduction Tourism has become one of the most important global industries today. To maintain global power, Singapore has to get involve and give value to tourism in the country. Singapore can be considered a small country if you determine it ...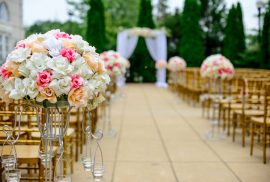 The process of marriage in Indonesia the society recognizes in term of dowry (mahr) for both brides. Dowry (mahr) is a property given to a woman from a man when he wants to marry the woman. In Toba-Batak custom, dowry ...