Setbacks of the Women's Movement on the Family Resilience Bill
Since 1977, the United Nations (UN) has celebrated March 8th as International Women's Day to fight for women's rights and bring world peace. In commemoration of International Women's Day, the Center for Southeast Asian Social Studies (CESASS) UGM held a discussion "Study of the Family Resilience Bill: The Setbacks of the Women's Movement in Indonesia". The discussion about women in the Family Resilience Bill was conducted by one of the PSSAT UGM researchers, Putu Yogi Paramitha, M.H. on Tuesday (10/03/2020) at the UGM PSSAT Library. It discusses how a Bill is not only reviewed in article by article, as generally discussed in the field of law, but also seeing the big picture or hidden intent. The discussion was attended by participants from various scientific backgrounds. Yogi presented the results of her analysis through a review of the Academic Paper on the Family Resilience Draft. As part of the Priority National Legislation Program (Prolegnas), this draft seemed too much to interfere in personal lives. Several articles that invite controversy are articles 25 & 26 of husband and wife duty, article 31 of prohibition of selling sperm and ovum, article 32 concerning prohibition of surrogation, article 33 (b) separation beds, article 45 (a) reduce divorce, article 55 family resilience education, articles 86 and 87 regarding compulsory reporting for survivors of social deviations to obtain rehabilitation, and articles 138-140 concerning penalties for violators of the Family Resilience Act. Some articles do not support gender equality and promote the marginalization of women. Women, in the Family Resilience Bill, are drawn back into the realm of domestic family duties. While men are prepared to be productive and are expected to focus on meeting family needs. A husband and wife are expected to keep the family by putting aside the current or future crisis. "To support gender equality, one of the parties must not be more dominant,"  Yogi said in her discussion. If seen from the background of its emergence, the proposers of this bill see globalization and the current trends can disturb the family's resilience. A family whose resilience is disturbed will not be able to overcome larger problems such as economic, social, etc. "The problem is, this bill opposes the focus on how to keep the resilience than to see the root cause, "said Yogi. "This shows an effort to re-domesticate women. The conservative values ​​of this bill are intertwined with efforts to reproduce social relations for the production of fathers as heads of families can facilitate well which in turn can increase productivity in the realm of production," closed Yogi in a conclusion.
UIN of Sunan Ampel Surabaya visited Center for Southeast Asian Sosial Studies
State Islamic University (UIN) of Sunan Ampel Surabaya (
http://fdk.uinsby.ac.id/
) visited Center for Southeast Asian Sosial Studies (CESASS), Universitas Gadjah Mada. This visit was a follow-up of cooperation between CESASS and PSSAT UGM. This cooperation included education and research, local multicultural socio-religious studies, academic publication, student exchange and lecturer exchange. Welcomed by our CESASS Director, Prof. Dr. phil. Hermin Indah Wahyuni, this meeting attended by Dr. H. Abd. Halim. MAg (Dean of Da'wa and Communication Faculty UIN Sunan Ampel), Dr. Agus Santoso, S.Ag., M.Pd. (Vice Dean for Student Affairs and Cooperation, Da'wa and Communication Faculty UIN Sunan Ampel), Dr. Lukman Fahmi, A.Ah, M.Pd (Head of BKI Program, Da'wa and Communication Faculty UIN Sunan Ampel), Dr. Moch Anshori, S.Agm M.FiLL (Head Department of Da'wa, Da'wa and Communication Faculty UIN Sunan Ampel), Dr. Nikmah Hadiati Salisah, S.I.P., M.Si. (Lecturer, Da'wa and Communication Faculty UIN Sunan Ampel), and Dra. Mierrina, M.Si. (Lecturer, Da'wa and Communication Faculty UIN Sunan Ampel). In this meeting, discussed by CESASS and UIN Sunan Ampel, there were some topic about student exchange scheme, transfer credit system, and cross cultural-understanding between students. Prof Hermin convey how foreign student mobility could improve global competitiveness, also "Merdeka Belajar" by Ministry of Education and Culture could be a space for local-foreign students to learn from each other. Follow-up cooperation for student exchange last year, CESASS also very open for another cooperation in the future. Dr Halim, as the dean of Da'wa and Communication Faculty also convey his will to impove the cooperation by cultural exchange with foreign students between CESASS and UIN Sunan Ampel. UIN Sunan Ampel also very welcome for foreign students who wants to lear more about Javanese culture and Islamic Value.
SEA CHAT # 22: Literature in Southeast Asia and Latin America
As a region that is growing rapidly from various fields, Southeast Asia has similarities with Latin America. These 2 regions share the same historical background as colonialism, cultural pluralism, and spiritualism. The Center for Southeast Asian Studies (CESASS) of Gadjah Mada University (UGM) held SEA CHAT #22 "Regional Literature Between SEA and Latin America, What Makes the Differences?" by Gladhys Elliona Syahutari, on Friday (02/28/2020) at the PSSAT Library. Attended by the public and intern students from Singapore, Belgium, and the Philippines. In fact, 4 out of 11 countries in Southeast Asia can understand each other's languages. Namely Indonesia, Malaysia, Singapore, and Brunei with Malay or Austronesian roots. Likewise, Thailand and Laos, although they can't understand each other, but it comes from the same language family (Kra-Dai). In fact, in the Latin American region, the majority of countries can communicate with each other using Spanish, or Portuguese and Brazilian which are still one family. This explains a little more why literature in Latin America is unified when compared to Southeast Asia. From the colonial point of view, the majority of countries in Latin America were already independent earlier than the average of Southeast Asia, which had just gained independence in the 20th century. The use of the colonial language makes Latin America easily understood by Europeans, which is the center of science. Supported by the Latin American academics who have studied and worked in Europe, to bring home the rich of science. This geographical advantage is certainly not obtained by Southeast Asia which is located far from Europe or America. Some of these facts certainly show the uniqueness or challenges of Southeast Asian literature. "How many Southeast Asian writers study other Southeast Asian languages?" asked Gladhys, a UGM Graduate Student in Performing Arts and Fine Arts Studies. This question provokes active discussion between participants. Of course, the answer is not much. Southeast Asian writers tended to translate his work into English, then circulated it between the Southeast Asian region, where actually there were not many demands. For example, the famous novel Laskar Pelangi was translated into many languages, but none of the languages ​​of Southeast Asia. Gladhys' interest in this topic began when she became an assistant curator of literature in the arts community. For her, this rich Southeast Asian literature has various challenges that must be resolved immediately. One of them is the ability and willingness to learn from each other in Southeast Asian languages. "I'm also curious to read Thai literature. But of course, it is difficult to find here and language differences, " she concluded in closing.
[CALL FOR PAPERS] SOSS 2020 : Rethinking the Social World in 21st Century
Symposium on Social Science 2020
(SOSS 2020): Rethinking the Social World in 21st Century
Description:
The Symposium on Social Science (SOSS) is a biennial international event in the field of social science organized by the Center for Southeast Asian Social Studies (CESASS), Universitas Gadjah Mada. The theme of the 2nd symposium is 'Rethinking the Social World in the 21st Century.' It addresses changes that information technology has brought about to the society. It has not only redefined the way in which we interact with one another, but it also changed the nature of power within society. Amid these changes, social sciences face a very serious challenge. Unless they take the changes into account by addressing these issues or adjust their understanding of the world they are focusing on, the future of social sciences is rather bleak. The symposium, therefore, would take this challenge seriously to make social sciences relevant despite the changes. It will be held at the Universitas Gadjah Mada, Yogyakarta, Indonesia from 24-25 August 2020. Hence, the 2020 SOSS invites students, scholars, researchers, and practitioners to submit their paper include but are not limited to the sub-themes:
Conference Themes:
Social science and power
Social science, ICT revolution, and the future of humanity
The future of social science in Southeast Asia
Methodological challenges in social sciences
Critical perspective in social sciences
Disaster and climate change
Law, technology, and society
Women and human rights issues
Population, economic development, and future mobility
Religion and multiculturalism
Communication and media in digital era
Films and Social Change
The conference invites notable speakers as follows:
Keynote Speaker : Prof. Kishore Mahbubani*
Dr. phil. Hermin Indah Wahyuni, M.Si. (Universitas Gadjah Mada)
David Robie (Auckland University of Technology, New Zealand)
Jurgen Ruland (University of Freiburg, Germany)*
Jian-bang Deng, Ph.D. (Tamkang University, Taiwan)
*to be confirmed
Timeline
Abstract submission deadline: April 24, 2020
Notification of abstract acceptance: May 22, 202
Registration deadline: August 10, 2020
The Conference : August 24-25, 2020
Contact Us!
Email : soss@ugm.ac.id Phone : +62 274 589658 Instagram : @pssatugm Twitter : @pssatugm Fb : facebook.com/pssatugm Website : soss.ugm.ac.id Address : PAU Building 1st Floor, East Wing Teknika Utara Street, Sleman, Yogyakarta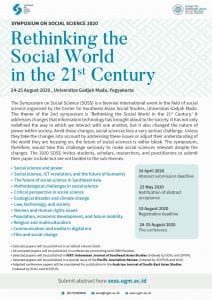 CESASS Holds Academic Writing Class for Interns
The Center for Southeast Asian Social Studies (CESASS) Gadjah Mada University held an "Academic Writing" class for the interns on Thursday (02/27/2020) at the CESASS Library. As an academic-based institution, CESASS invites student interns to participate in learning the world of scientific writing. Dr. Phil. Vissia Ita Yulianto, one of the researchers at CESASS was present as a speaker. Starting with an experience sharing session, Ita told the audiences that she had been in the writing world for a long time, starting with her love of writing. "Writing is a place to shed ideas and when writing I feel free," she said. Ita then explains about the process of the submission to be published in journals or scientific publications. Starting from submission, desk screening, review, and finally editorial decision. The author, especially beginners, can certainly learn a lot from this long process. After submission, the writings will get feedback and insight from the reviewee. Not all writings can pass the steps until publication. But for Ita, that was a natural thing. "In the global scope, 57% of writings have been rejected before being published. As long as the writing is authentic and has a strong basis, there is no need to worry, " said this graduate of Albert-Ludwigs University, Germany. "The position of literature study is very, very central. Not only to show the novelty of the study but also to show the examiner/reader about the universe of the writer's knowledge on the topic. The more comprehensive a researcher knows and understands the studies that have been carried out by previous scientists, the abler the way they research and analyze the issues raised is accountable ". Thus the statement of Dr. Phil. Vissia Ita Yulianto in the class. This class was attended by research assistants and internship students from Indonesia, the Philippines, Singapore, and Belgium. At the end of the class, participants are expected to have more knowledge about the world of scientific writing. It is hoped that interns become motivated to start writing and producing scientific work. CESASS routinely holds training classes for interns, especially around the fields of writing and social science.
National University of Singapore – Student Exchange Program (SEP) Application for AY2020/2021
National University of Singapore – Student Exchange Program (SEP) Application for AY2020/2021
[Tuition Waived]
[Scholarship offered for this program]
Greeting from the National University of Singapore!
NUS will once again be running the TF International LEaRN programme in Academic Year 2020/21 Semester 1 (August to December 2020) or Full-Year Academic Year (Aug 2020 to May 2021)! We would like to invite you to apply for the programme!
About Student Exchange Programme (SEP) Application
The Student Exchange Programme (SEP) is the largest and most established global programme in NUS. Through the development and management on strategic and sustainable partnerships with universities globally. Under the scheme of Department Level Agreement between UGM CESASS and NUS Department of Southeast Asian Studies. UGM students both
undergraduate and post-graduate
with interest for Southeast Asian Studies are 
welcome to do exchange to NUS.
Student could take any courses with 1 mandatory course in NUS Southeast Asian Department.
This program aim to have more mobility both from NUS Department of Southeast Asian Studies and UGM-CESASS under the scheme of exchange students. Students nominated from CESASS would have opportunity to be accepted as exchange student in NUS for 1 semester or 1 year full academic year. For more information on the application procedures, please refer to : 
http://www.nus.edu.sg/gro/assets/doc/prog/sep/nus_sep_information_sheet.pdf
About TFI LEaRN Programme Scholarship
With the aim of grooming leadership skills, the TF LEaRN Programme @ NUS nurtures the next generation of Asian leaders by providing opportunities for cultural exchange, networking, community engagement and leadership development. Only 1 student from all the nomination would be chosen for TF International LEaRN Programme Scholarship, final decision of grant will be from NUS. For more information on the TFI LEaRN Programme Scholarship, please refer to :
http://www.nus.edu.sg/gro/fa/sch/in/tfilearn.php
Eligibility Criteria
Are nominated by their home university
Are undergraduates who completed at least one year of study in their home universities*
Are studying in their country of citizenship
Are in the top 10% of their cohort in academic performance
Are fluent in English
Are interested in community service and have served in leadership positions
Fully commit to all aspects of the programme (refer to link above for more information)
*SEP Program is open for both undergraduate and post-graduate, however for TF International LEaRN scholarship, only undergraduate could apply.
Scholarship
Students would receive S$6,500 during their exchange at NUS.
Required Documents
Copy of Passport
Latest transcript
Curriculum Vitae (CV)
Motivation Letter
Nomination / Recommendation letter from faculty
Certificate of Enrolment from faculty
Recommendation letter from academic advisor
Recommendation letter from other activities (academic, extra-curricular background) (if any)
Achievement/Publication (if any)
TOEFL PBT=550,ITP=530, iBT 80 or IELTS 6.0
Essay about your studies related to Southeast Asian (500 words)
Application Procedure :
Send the required documents to pssat@ugm.ac.id with subject : "TFLearn AY 2020/21"
Send two (2) sets of hard copies to
Pusat Studi Sosial Asia Tenggara UGM Gedung PAU, Sayap Timur. Jl. Teknika Utara, Sleman. D.I Yogyakarta 55281
no later than March, 06. 2020
Our staff will do internal review, once you are selected as potential nominee, you would be contacted through e-mail for interview.
After you are selected as Nomination, you may continue apply to National University of Singapore through online
Final decision will be from National University of Singapore.
Important things to note :
Workload requirements:Exchange students are required to take a minimum workload of 12 modular credits (approximately 3 modules) per semester in order to be eligible for a Student's Pass (Student Visa).
Student could take any courses available for exchange student, with at least
1 course
from NUS Southeast Asian Department. The list of available modules can be found at this link 
http://www.nus.edu.sg/registrar/docs/info/prospective-students—non-graduating/ng-modules.pdf
Module restrictions:Undergraduate exchange students are encouraged to consider Level 1000 to 3000 modules. Level 4000 modules are mostly reserved for NUS students who are in their graduating year. Modules of Level 5000 and above are graduate modules and are not offeredto undergraduate students. The graduate modules found in the module list are reserved for students coming under specific graduate exchange agreements.
The list of limited or restricted modules can be found in this link 
http://www.nus.edu.sg/registrar/docs/info/prospective-students—non-graduating/non-graduating-module-restrictions.pdf
Housing: On-campus housing isnot guaranteed at NUS. If students require on-campus housing, they must indicate that they are "Exchange" students and select "Yes" for housing in their initial application in order to be considered for on-campus accommodation.  Students who have correctly indicated the above will receive instructions on how and when to apply for housing in their Acceptance Letter from Registrar's Office.
Attached
Information Sheet
recommends various on and off-campus housing options.
On campus :
http://www.nus.edu.sg/osa/campus-living/residential-options
)
Off-campus :
http://nus.edu.sg/osa/student-services/hostel-admission/other-accommodation
)
Department-Level Scheme : Please note this exchange program under the scheme of Department Level Agreement. Rejected applicant could apply again to other department in NUS under the scheme of University Level Agreement through Office of International Affairs (OIA) UGM.
Photo by 
Green Chameleon
 on 
Unsplash
PSSAT Researcher at the Closing of the CaRED Program from the New Zealand Government
The representatives from the Center for Southeast Asian Social Studies (CESASS) UGM attended the Lesson Learned CaRED Programme Seminar & Ambassadorial Lecture at the UGM Senate Hall on Thursday (02/13/2020). This programme was initiated by the Ministry of Foreign Affairs and Trade of New Zealand in collaboration with UGM. The session was filled with presentation of the results of research grants in Eastern Indonesia and a public lecture by the Ambassador of New Zealand to Indonesia, H.E. Dr. Jonathan Austin. One of PSSAT researchers, Drs. Muhadi Sugiono, MA, presented the results of research on "Women and Local Conflict Resolution in East Nusa Tenggara". This research focuses on the role of women in dealing with mining-related violent conflicts in East Nusa Tenggara. In his presentation, Muhadi talked about the team's efforts to blend with the locals such as living in the village for up to one month. In the collaboration with the Auckland University of Technology, Muhadi and the team proposed training and empowerment programs based on women's rights. Muhadi, as the conflict resolution expert especially in the ASEAN region, emphasizes the importance of understanding traditional ways of life that can influence research results. "This is new to me, that conflict resolution can be resolved through understanding the way of life of the local people," he said. The Community Resilience and Economic Development (CaRED) program aims to contribute to the sustainable development in Indonesia, including human resources and capacity. For almost 10 years this program has been running in various regions in Eastern Indonesia. There are a total of 13 research grants that also worked with local governments to produce innovative products such as analog rice, geothermal utilization, public policy reforms, and others. This year will be the last year for CaRED Programme implementation. It is hoped that the collaborative innovation programme which will be realized in the form of research and academic collaboration between universities and other stakeholders also the community can continue and contribute to the development of Indonesia.
[SEA TALK #31] Understanding Digital Literacy of Indonesian Students
The Center for Southeast Asian Social Studies (CESSAS) UGM held SEA TALK #31 "Digital Literacies of Indonesian Secondary Students: What Have We Learned" with Jayne C. Lammers, Ph.D (University of Rochester USA) and Puji Astuti, Ph. D (UNNES). The research presentation on Friday (07/02/2020) was welcomed enthusiastically by the participants in an interactive discussion. In this monthly discussion, Lammers and Puji explained the results of their latest research on digital literacy in the learning of Indonesian secondary students. Research under the FULLBRIGHT program from the United States government has been started since September 2019. There were 618 student respondents from 3 junior high schools and 4 senior high schools from city and districts in Semarang. The focus is on teaching Information Communication Technology (ICT) in the classroom. In their presentation, the two researchers explained that the study was conducted with a collective case study of explanations using a mixed-method. Lammers and Puji explained that there were many surprising findings during the 5 months of the study. "We were surprised to know that what are taught in schools is different from what students expect. For example, students are taught about hardware and Microsoft offices, whereas what they expect is greater. Like coding, making applications, games, to video editing," said Lammers, lecturer, and researcher from the United States. At the end of the presentation, the two researchers hoped that their findings, along with the proposed research topics, could be continued into new researchs by Indonesian participants and researchers. "Of course we hope that the results of this study can become policy recommendations for better Indonesian education," added Puji. SEA Talk is a monthly discussion forum that discusses historical, social, political, economic, cultural, technological and human rights issues in Southeast Asia. CESSAS UGM routinely invites researchers and academics to share knowledge and is open to be attended by the public. With a forum that has a variety of topics and scientific perspectives, CESSAS hopes that the public can be better prepared to face the complexities of life in the future, especially those related to the existence of Indonesia as a community in Southeast Asia.
The Domino Effect and the Web of Connections Between Tourist Sites in Indonesia
On the 1st-4th of April 2019, I attended the MMAT workshop (Mengajar & Meneliti Asia Tenggara or "Understanding Changes in Southeast Asia"). The workshop aimed to equip the participants with a deeper understanding of Southeast Asia as well as research skills and experience. A part of the workshop was to do fieldwork at one of three locations, and I was in the group that did our fieldwork at Sosrowijayan. We were asked to observe and do interviews to find out more about the area in accordance to our area of study. As an anthropologist, I looked at the state of the society, and the practices of the people. In this essay, I would like to explore the concept of the "domino effect" or interrelatedness through the tourism industry located in Sosrowijayan; its implications and significance; and its resultant impact and consequences for the area and its community of residents. From my observations, I would like to suggest that a domino effect can be observed, where it has affected the economic activities and fortunes of the people living and doing business in Sosrowijayan. This has further implications for the lives and identities of its residents. Sosrowijayan is located near Yogyakarta Station or Stasiun Tugu, a railway station located close to the centre of the city of Yogyakarta. As my group and I walked around Sosrowijayan, it was clear that the area was created primarily because of its location and the resultant demand for accommodation from travellers. Sosrowijayan is mostly filled with losmen, hotels, restaurants, tour agencies, and other services catering to the types of people that visit the area. These indicate the importance of the need for tourism-related demand, and it is not surprising why the area is heavily dependent on tourist numbers. After the Bali bombings occurred in 2002 and 2005, this negatively affected the tourist sentiments about Bali, and in turn, affected the tourist arrivals to Indonesia in general, which includes Sosrowijayan in Yogyakarta. The tourist arrivals to the area dropped, which greatly affected the businesses in the area. With a decrease in the number of regular tourist arrivals to Indonesia, this increases the difficulty of sustaining an already seasonal economic activity, since most tourist arrivals (usually from Western countries) usually come during the summer (middle of the year) or around the Christmas holiday period. This is where the domino effect comes into play because we were told by an owner of one of the resturants and losmen in Gang 2, Sosrowijayan, in a conversation with him, that the tourists usually come to Indonesia on a tour package. These tour packages usually bring them to Bali first and then Yogyakarta, so when the Bali bombings happened, the tour groups stopped coming because the package would include both. Hence, indirectly, the owner of the restaurant and losmen and Sosrowijayan in general are reliant on these tourist packages. This reveals an interconnectedness that exists between the various popular tourist sites in Indonesia, where even though they may not geographically distant from each other and might not be conceived as connected in any way by the locals, tour agencies have created a connected that these businesses had apparently depended on, and need to sustain their business. This comment reveals the importance of the domino effect, since its consequences also affect the society there in other ways; not just economically, but also in terms of social positioning and feeling of relevance, since their identity as an area, as an "international village" is based on that idea that travellers will stay at that area. So what will happen to that identity when there are little tourists or when the tourists are gone? While my group and I walked around Sosrowijayan, we visited a bookstore-cum-gift shop located in Gang 1. We talked to the owner/manager of the store she commented that the shop would received a lot of visits and business from the international tourists when there were still many coming to Yogyakarta before the Bali Bombings in 2002 and 2005. However, now the store's relevance has changed, since more students and locals patronise the store and buy the books there because it is cheaper than other bookstores like Kinokuniya, since the books are second hand and are from the owner's brother's personal collection. This is perhaps indicative of a changing relevance of Sosrowijayan, where it is not just an international village but a local "kampung" or a local village. Perhaps it now presents an international front for the local people, which casts doubt on whether the area is truly "international". This could be a new form of the concept of "international", where the meaning of the concept is pertinent not to the outsider but to the insider. An example that comes to mind is the mall Terminal 21 in Bangkok, where each of its floors are zones designed according to the themes of different cities in different regions of the world. While the mall is situated in a tourist area and located near many hotels, it seems like such a design was not just meant for the tourists, who may actually originate from those cities or regions, but it seems to be designed for locals who wish to experience a different region without travelling out of the country, or while they go about the mundane activity of visiting the mall. Whatever the case might be, at the end of the day, such a theme is an effective way to attract visitors to the mall and create interest in them while they are there. It is worth noting that Sosrowijayan does not have much relevance to Indonesia, as shown in a comment by the restaurant/losmen owner about how there are not many locals that stay there, since they would rather stay at their friend's house or kos, instead of playing for a room at the losmen. There are also other problems that face the area including the difficulties of digitalisation, the disruption presented by online businesses, and the construction of a hotel in the area. While digitalisation is the future, its effects are not necessarily positive, since most of the existing older losmen do not use digital infrastructure like credit card payments or online bookings. Furthermore, since there are more online businesses are now present in the area like Airy Rooms, tourists would usually prefer to stay in these more modern accommodations that the traditional and older losmen. Thus, it is important for these losmen, these businesses that are not digital, to retain their relevance to the modern tourist who prefers obtaining his accommodations through digital means. Lastly, the future presence of a big hotel in the area also presents a challenge for the community, since it literally towers over all the tiny losmen and smaller hotels and represents the advance of a "modern" form of tourist accommodation. It is not certain how its presence will affect the community and businesses in Sosrowijayan. A sidenote, I think that it is worth considering the reasons why losmen are not all going digital, since examining the reasons could reveal other forces at play in the state of the community in Sosrowijayan that affects tourism activities. Some possible reasons include the existence of a technical gap, the lack of willingness to change, or the perception that it is or will be too difficult to change the nature of the business. In conclusion, Sosrowijayan provides an interesting case study for the "domino effect" that is present in the tourist industry. It could also be a case study for how the tourist industry copes with different forms of changes, including competition from other kinds of tourism-related activities, new developments, events, technologies, etc., in order to remain relevant. -- This article was written by Violet Ng Hui Zhi, an undergraduate student at National University of Singapore, while working as an intern at Center for Southeast Asian Social Studies (CESASS). -- Photo by Nemanja .O. on Unsplash
Is It Worth Going to War Over the South China Sea? Chinese and US' Stakes in the Region
The South China Sea issue is currently one of the most evident aspects of the growing polarization between the world's two major economies, China and the United States. Even though this question involves primarily actors from Northeast and Southeast Asia (hereafter East Asia), which includes ASEAN and its member-States, it still should not be forgotten that at the end of the day, China and the US still are the main decision-makers in the region, given their power-projection capabilities. Peace, or war for that matter, depends on the position of these Great Powers. The region has a systemic value because the US-led network of alliances is being challenged by an ongoing military and economic Chinese ascent. The Southeast Asian countries are participants in a fragmented productive system in the region. This system has been historically led by Japanese investments. However, it is today facing a trend of increased Chinese presence, in industry, trade, and direct investments – more so with the Belt and Road Initiative. The faltering of the US leadership in the Trans-Pacific Partnership has strengthened this movement. This is a result of fundamentally different perspectives and interests in the region: while for China the local sea routes can be considered essential for its survival, for the US, it is "only" a way of both controlling Chinese behavior and positioning itself as a trustworthy hegemon. Chinese Stakes and Strategy The South China Sea connects the Indian and Pacific Oceans, and as such, it connects the main producers of oil in the Middle East and Africa to the industrialized economies of Northeast Asia. It also provides the main lanes of intermediary goods trade within East Asia. These sea-lanes are also used by China as one of its main possibilities of naval power projection. Estimates of 2017 put a total of 40% of Chinese international trade passing by the region, and 22% of the total trade of East Asia. For the US, it only represents 6%. The Malacca strait is its most famous chokepoint, through which 80% of oil imported by the Chinese passes by . A blockade in Malacca, Sunda and Lombok straits would imply the necessity of circumnavigating Australia, which would have an impact over the cost of transportation and, most importantly, would increase the insurance price for the tankers, as well as interrupting the regional productive network. Through a vast process of economic modernization and industrialization prompted by Deng Xiaoping's reforms, Chinese GDP grew by an average of ten percent from 1980 to 2010, maintaining an average of over seven percent in subsequent years. To support this profile, China needs to meet its energy demand, dependent on oil imported through the Malacca Strait. Thus, Chinese interests in the South China Sea are primarily energetic, which implies two initiatives: expanding its military presence in the region and strengthening political and economic interdependence between China and the Southeast Asian countries. It is noted that the importance of either initiative has varied over the years: in the early 2000s, China employed a regional foreign policy known as "Charm Offensive", following the principles of safeguarding peace, promoting the development and broadening cooperation . According to Shambaugh , most nations in the region saw China as a good neighbor then and a non-threatening regional power. The current assertive stance, employing skirmishes between fishing boats and coast guards, with the establishment and expansion of military bases at points that were once small rocks, constitutes a change in China's insertion in the region. Nevertheless, China maintained the same strategic interest in the region: safeguarding its interests by having political force in its strategic surroundings, securing its supply and trade routes and preparing against possible assertive initiatives by the United States and its allies. China is gaining influence over Southeast Asian countries. It has maintained its partnership with China-aligned countries in the Region (Laos and Cambodia), maintained diplomatic channels with countries seeking a neutral profile in the region (such as Indonesia and Singapore), and has gradually been able to increase its influence over countries that directly challenge Chinese territorial claims (Philippines and Vietnam, besides becoming the main foreign investor in Thailand). The region is central to the Belt and Road Initiative Belt. While the United States withdrew from negotiations for the establishment of the Trans-Pacific Partnership, negotiations for the ASEAN-centered RCEP with Chinese participation remain open. One of the high points of the previous Chinese cooperative stance was the Declaration on the Code of Conduct for the South China Sea. Nonetheless, its main promise – the future signing of a Code of Conduct that would prevent the parties from resolving its territorial issues violently – evolved slowly, and indeed China has prevented its resolution. The change of attitude is logical if we analyze what was and is now at stake concerning the evolution of Chinese military modernization, both about the projection of maritime force and the strategic use of long-range nuclear weapons. The Chinese perception of the United States' capacity for dialogue and its role in regional alliances also changed during this period. From a strategic-nuclear standpoint, the main change was the process that led to the establishment of nuclear deterrence patrols of its new ballistic missile submarines, commissioned in 2007 and operating since 2010. The nuclear submarine armed with ballistic missiles is the main system for second-strike capability within the nuclear triad – meaning they are the ultimate dissuasion weapon. These submarines operate from Hainan Island in south China. This regional deployment is explained by the fact that on its east and north coasts, China is surrounded by US bases and its allies' naval forces in Taiwan, the southern islands of the Japanese archipelago and South Korea. It becomes central to China's ability to prevent detection of its nuclear submarines to fortify its position in the South China Sea. Besides, Japan and South Korea's acquisition of ballistic missile interception capabilities starting in 2009 (through the AEGIS system), which although officially used as a defense against the North Korean nuclear program, also threatens Chinese dissuasory capability of a second-strike nuclear attack using land-based missile launchers. From a military modernization standpoint, China started to invest heavily in its naval forces after they were shown to be thoroughly insufficient during the Third Taiwan Strait Crisis (1995-1996). Naval reform, as well as its growing economy, enabled China to become the world's greatest shipbuilder. This enabled China to become more assertive both regarding Japan, concerning the Diaoyu/Senkaku, and the SCS, occupying Scarborough Shoal in 2012. American Stakes and Strategy As stated above, the US' stakes in terms of commerce are relatively minimal when compared to China's. Still, American stakes in the region are directly connected to its global strategy. Contemporary US strategic interests in the SCS can be explored by analyzing two key moments: the 2011 Asian pivot, and the 2019 Indo-Pacific Strategic Report. Both have the same foundation: that the US network of allies in East Asia is one of the main pillars for their international hegemony. The 2011 Asian pivot meant that the US would refocus to the Pacific instead of the Middle East. The US had boosted its alliance with Australia through the establishment of a military presence in Darwin, through agreements with India and Vietnam, and the use of anti-missile systems in Japan. The economic basis of this initiative would be the Trans-Pacific Partnership. The US sought to strengthen its position as guarantor of regional security and by ensuring the possibility of intervention in defense of allies. A major threat to US hegemony is China's acquisition of Anti-Access/Area Denial (A2AD) capabilities, challenging the US capacity of unrestricted access to the region. The concept evolved gradually from AirSea Battle in 2010 to the 2012 Joint Operational Access Concept (JOAC), and finally to the Joint Commons Access and Maneuver in the Global Commons (JAM-GC) . Unrestricted access would mean the ability to attack the rearguard of the enemy's defensive lines. However, by destroying the enemy's (China's) ability to command and control, it would also threaten the ability to coordinate a nuclear second-strike, and thus threatening credible nuclear deterrence. The Chinese response to the new US doctrine was the enactment of the Active Defense strategy in 2015, outlining a more assertive military stance. Even if it is not as important to the US, the region has critical importance to their allies South Korea and Japan. About 90% of the oil imported by Japan and South Korea goes through the region, and both have the third and second-largest trade flows in the local straits, respectively . This is could be considered the basis of the US interest in proposing itself as the advocate of Global Commons. Current US strategic interests for the region are presented in the US Department of Defense's Indo-Pacific Strategy Report of 2019 . Even though it is based on the Obama administration's pivot, it has the differential of accusing China of being a strategic competitor and revisionist power. It follows the 2017 National Security Strategy and the 2018 National Defense Strategy, which mention that the main threats for US interests abroad include competition between major powers (Russia and China) and conventional military threats (in other words, refocusing away from counter-insurgency). Contrary to the AirSea Battle concept, which focuses on the unique ability of the United States to employ combined forces (enabled by technological advancement), recent documents emphasize that such a factor will only be decisive if used at sufficient scale. The 2019 document concedes that conflict scenarios close to competitors are dangerous because in these cases the enemy would have a local military advantage at the start of a possibly short confrontation. To fight this, the active participation of their allies, committed to a joint confrontation of the revisionist power, is essential. The US would act differently depending on how close it is to countries in the region: Allies (Japan, South Korea, Australia, Philippines, Thailand), Strong Partners (Singapore, Taiwan, New Zealand, Mongolia), New Indian Ocean Partnerships (India, Sri Lanka, Maldives, Bangladesh, Nepal), new partnerships in Southeast Asia (Vietnam, Malaysia, Indonesia), dialogue partners (lowest level of engagement with Brunei, Laos and Cambodia). Thus, the US seeks above all to maintain a balance of power that gives credibility to its posture of guarantor of its allies and thus to maintain its hegemonic position. Will there be a major war anytime soon? Not likely. Indeed, the importance of the South China Sea straits – especially for mainland China, Japan, and South Korea – means that an embargo or blockade could threaten the entire productive system of the region. Although both Japan and China have strategic oil reserves in the event of shortages (100 and 40 to 50 days respectively ), the degree of productive interconnection means that any embargo can cause complete chain paralysis and consequently global shortages of certain industrialized products. Even threat perception can have increasing effects on the price and viability of production by increasing the price of vessel insurance. A prolonged interruption of maritime communication lines would threaten the survival of the State and thus lead to open conflict. Just as the United States realize the seriousness of imposing an embargo on China, Beijing understands that the sinking of an American aircraft carrier would require a US military response that could lead to total war. Besides, the SCS does not have the same symbolic importance for China as Taiwan has, for instance. Will the US passively allow China to gradually surpass its economic and military power in the region? Also unlikely, but it does not mean that the SCS will be the theater of a major engagement. However, recent experience has shown that small naval encounters could lead to stalemates, which might bring winners and losers as one of the sides might have to concede to the adversary's will. These stalemates could lead to limited skirmishes, which would contribute to the credibility of either Chinese or American military efficiency. Right now, the balance-of-power is shifting towards China. One of the key variables to assess future developments could be the possibility of change in Japanese and Indian initiatives. Even though they are giving signs that they are willing to play a bigger role in the region, as of now it still would not be enough to counter growing Chinese clout over the former American-led sphere-of-influence in Southeast Asia. -- This article was written by Rômulo Barizon Pitt, a postgraduate student at Federal University of Rio Grande do Sul, while working as a fellow researcher at Center for Southeast Asian Social Studies (CESASS). -- Photo by Erol Ahmed on Unsplash
Next
Preview
The rise of China as a global power has led to the state of panic throughout the world. Despite the insistence by its leaders of China's 'peaceful rise,' fear, anxiety and even hostility toward China has widely been spread. While ...
This research by Dr.phil. Hermin Indah Wahyuni, Theresia Octastefani, M.AP., M.Pol.Sc, Muhammad Rum, IMAS, and Prof. David Robie from Program Hibah Kolaboratif Internasional Fakultas ISIPOL UGM in 2018 is intended to analyse the communication and politics of disaster in Indonesia ...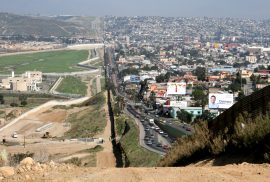 Border dispute constitutes one of the most challenging issues in the normalisation of the relations between Indonesia and Timor Leste. Two land borders separate the two countries: 150 km in the eastern part and 120 km in the western part ...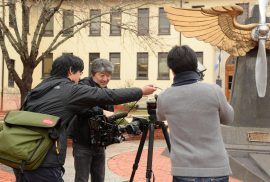 Research by Dr. Budi Irawanto, Dr. Novi Kurnia, and Theresia Octastefani, M.AP from the Higher Education Leading Basic Research Grant Program - PDUPT 2018-2020 aims to examine the links between documentary films and social change in Indonesia. Since the process ...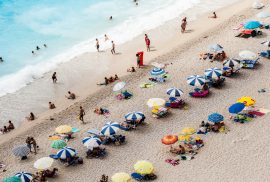 On the 1st-4th of April 2019, I attended the MMAT workshop (Mengajar & Meneliti Asia Tenggara or "Understanding Changes in Southeast Asia"). The workshop aimed to equip the participants with a deeper understanding of Southeast Asia as well as research ...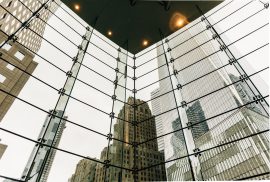 The South China Sea issue is currently one of the most evident aspects of the growing polarization between the world's two major economies, China and the United States. Even though this question involves primarily actors from Northeast and Southeast Asia ...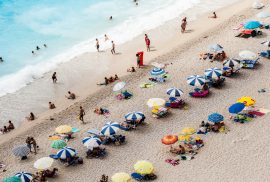 Introduction Tourism has become one of the most important global industries today. To maintain global power, Singapore has to get involve and give value to tourism in the country. Singapore can be considered a small country if you determine it ...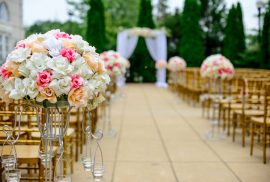 The process of marriage in Indonesia the society recognizes in term of dowry (mahr) for both brides. Dowry (mahr) is a property given to a woman from a man when he wants to marry the woman. In Toba-Batak custom, dowry ...